Stop Faking It Until You Make It
You have been sold a big ole bucket of lies:
Just fake it until you make it and you will make it.
NOT!
If there was an olympic sport for faking it until you make it, I would have a gold medal. I would be as famous as Bruce Jenner and his psychotically narcissistic family. As a child, I was taught to always place a smile on my face; to never let anyone see you sad. My mother swore that if you acted happy on the outside the happiness would happen on the inside. Most people who meet me are drawn to me because I have a smile on my face. Even when I feel like I am miserable, I can fake it like an superstar.
Unfortunately, most of the time I was dying inside because the inside of me was yelling: You are a such a loser, a faker a phony. No matter how I appeared on the outside; the inside was being eaten alive.  I was just a scary, smiley Stepford Wife. Until, I couldn't take it anymore and then I just hibernated only leaving home when absolutely necessary. As I began to recover from my food addiction, I kept hearing the same thing:
FAKE IT UNTIL YOU MAKE IT.
ACT AS IF.
I truly believed that something was wrong with me, because faking it never worked.
Then I realized the missing piece:
FAKING UNTIL YOU MAKE IT ONLY WORKS WHEN YOU ARE DOING THE INNER WORK TO MAKE THE OUTER FACADE REAL.
Transformation is an inside out job.  Most people avoid this inner work because it feels weak, weird and is freaking scary!
Facing the monsters within is terrifying.
That is why diets don't work.  Faking a new way of eating may work in the short term but it never lasts UNTIL you face the scary monsters.
Yet, the diet industry makes billions of dollars because it is banking on you to fake it until you make it.
Going within will save you a bunch of money and you can experience instant transformation and massive weight release.
Going within means that you are no longer tied to the scale, a size of clothing or waist circumference.
Yet, going within is scary, it is not easy and it will take courage.
AND IT IS SO WORTH IT!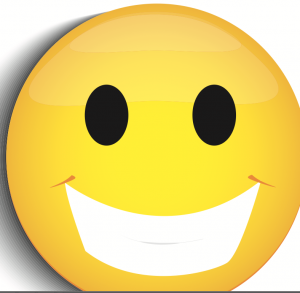 Now, I am not saying to not fake it until you make it.  I am NOT saying that you should walk around with a frown on your face and vomit negative energy.
How about keeping that smile on your face WHILE you strengthen your inner world.
In order to work out your insides; you will need a few ingredients:
Surrender: not giving up but surrender which means to be in partnership with God.
Faith: Expecting that the faking it you are so proficient at is moving you to that reason why you are faking it in the first place.
Eye of the Tiger: Focus on what you want and nothing more.  Being 100% committed to doing EVERYTHING in your POWER to make this vision real.
EVERYTHING IN YOUR POWER DOES NOT MEAN YOU ARE ALL POWERFUL AND THAT TAKES US BACK TO SURRENDER.
To Get Started:
When surrendering: be clear on your part and on God's part.  God's part are all those items that you don't control.  Yea,  you don't control everything; sorry.
To Strengthen your faith: Be quiet, go within and feel what it is like to have your vision a reality.  Then expect it.  Repeat this mantra: ____________(insert your desire) is already here and today I choose to make work towards making it real.  Once you get this into your neurons, you will no longer be faking it because you will be one happy lady or man.
When looking into the eye of the tiger: Refuse to allow negative thoughts to rule you.  Notice I didn't say to refuse the negative thoughts.  Those thoughts need to be addressed and they are happening to keep you safe.  Loving rebut those thoughts with words of soothing security.  For me, those thoughts are my 8 year old who is afraid of change.  Instead of telling her she is stupid or ignoring her (which is how I was responded to as a child) I put her on my knee and soothe her.  Yea, weird but it works a hell of a lot better than being a phony baloney.
In closing: FAKING IT UNTIL YOU MAKE IT DOESN'T WORK UNLESS YOU ARE DOING THE INNER WORK.
Of course, I am only writing about my experience but I would love to know yours.  Have you faked it until you made and made it?