Get Out Of Jail Already: I Have Your Key….
According to 12 step programs, Step 6 and 7 are all about identifying one's character defects and asking God to remove them.
I love the 12 steps, yet character defects never sat well with me. God doesn't make junk and I don't have defects. Instead, I have transformed character defects into defense mechanisms because at one time they served me and kept me safe.
One of my "character defects" revolves around a heavy block of rock that sits on my shoulder. I tend to carry resentment for years and years.
The boy who called me an ugly dog in 7th grade? I remember your  name and your exact features. The police man that drives in my neighborhood; don't you even think I forgot about what you did to me!   And that beautiful woman with the perfect body and appearance on Oprah because you are the real superwoman yet the cruelest and snobbiest woman in the STL: I know where you live…….  As the years went on and on, the chip on my shoulder got bigger and heavier and I had to gain weight just support it!   One day while working Steps 4 and 5 (searching and fearless moral inventory of yourself) I saw the light! I didn't control how they treated me but keeping that chip on my shoulder was slowly swallowing me alive. The 7th grade boy, the policeman and the beautiful Oprah guest hurt because they are hurt.
I gave them to God; they are now his problem. I took the boulder off of my shoulder and danced a jig.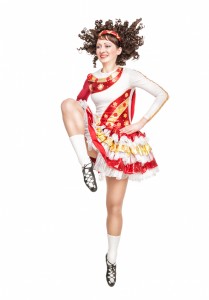 I was finally free! By carrying that boulder on my shoulder and being resentful; I was only hurting myself. Enough people had hurt me; I don't need to add myself on the list anymore.
I gave them a big karmic I Forgive You Shout Out!
Yet the other side of the forgiveness coin is asking for forgiveness.  In other words, saying I am Sorry. Sh*t. When I took that boulder off my shoulder and kicked it off the cliff; it became very clear that I had to ask for forgiveness and that I didn't have any control over whether the other person would forgive me. Here comes step 9: Making amends to those I had harmed. Yikes, I went to gravesites, I wrote letters, I facebook messaged old friends. I also made living amends. Now this one is very embarassing:  When someone gets on my nerves and rubs me the wrong way I felt like I have to  share my feeling with EVERYONE except that person.   In other words, I gossip.  ( I know you want to be my friend now, dont' you?)
This gossiping ritual came from my own insecurities. Even though I felt a certain way I needed someone outside of me to validate it.
OUCH. Even though this realization hurts me and is shameful; I am free. I know why I do it and now when I do it; I have a special kvetching gal that keeps my secrets and I do the same for her. It is safe. I don't provide names. I just get the kvetching out of my system  (by the way kvetching is yiddish for complaining).
If you are anything like me, I bet you have some resentment and that others may be resenting you. By forgiving and asking for forgiveness, you hold the key to finally set yourself free.
My journey with food addiction is intertwined with my marriage to the boulder on my shoulder. When I walked through the fear of asking for forgiveness and forgiving others; the compulsion to binge left. When it comes back (which it does) I can stop and say: who is pissing me off today?